Work in Profile
"Join our team and let's grow together"
Love your job!
We are in permanent search of talent. Develop your career in a joung, welcoming and creative company.Would you like to help us push the digital revolution even further? We have offices in Madrid, Barcelona y Sevilla.
What are we looking for?
We are looking for code and Agile development enthusiasts. Our aim is to not only hire but also retain the best talent.
For that reason, we consider management 3.0 —emphasizing leadership and collaborative responsibility— to be a key philosophy for achieving objectives. We work on achieving the most efficient solutions while at the same time ensuring the satisfaction and well-being of our team.
Read our team's testimonials. Send us your CV and become one of us! We're waiting for you!
Our vision
We are people, not resources.
We enjoy learning and sharing our knowledge.
We form teams and collaborations. We do not work alone.
We share successes and failures. The rewards are for the group.
We like to hear ideas and successfully carry them out.
We move toward the future and away from our comfort zone.
We do not work for clients; we work together with clients.
Do you want to stay up to date with all our employment opportunities? Follow us on Linkedin and don't miss a thing!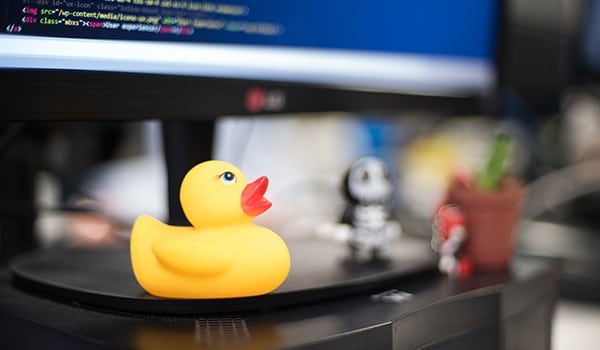 What we offer
Discover the advantages of working in Profile!
In addition to offering you a long stable career, Profile also offers a number of benefits: 20 reasons that should convince you.
LEARN MORE ABOUT OUR BENEFITS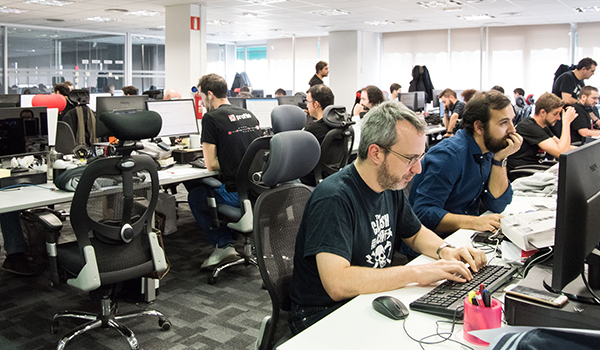 Job offers
Work on cutting-edge projects!
We have a large list of projects in which you can join, grow, learn, create and innovate alongside a great team.Consult all our positions.
EXPLORE OUR JOB OPPORTUNITIES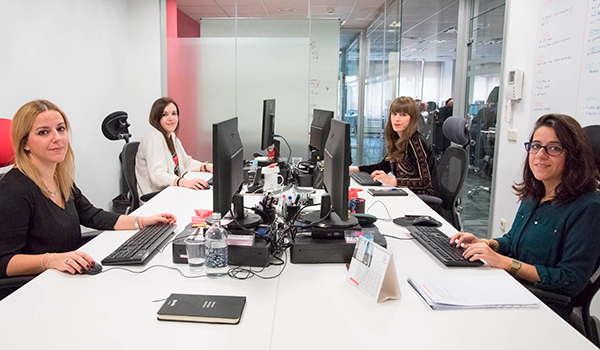 Send us your CV
Join the Profile team!
If at this moment we don't have a place for you, don't worry. Send us your CV, and when a project requires a professional with your skillset, we will contact you.
WE WANT TO KNOW YOU: SEND YOUR CV!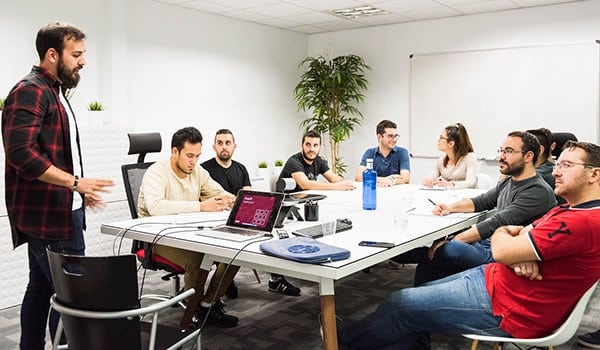 Training
We never stop learning!
Profile is made up of skilled professionals who enjoy sharing their knowledge so that the team can always stay ahead of the curve.
SEE OUR INTERNAL TRAINING