InsurTech+ is an entrepreneurial space at the service of innovation and technology to boost the Insurtech ecosystem, allowing startups and corporations to compete in the new structure of the insurance sector.
InsurTech+ is a corporate initiative of Profile Software Services with the objective of accompanying startups and corporations, increasing the portfolio of high value-added services, given its brand positioning within the insurance sector.

InsurTech+ is the reference space to accompany insurtechs and corporations in their business activities to innovate, apply technology and generate value in the Infrastructure, Distribution and Service areas of the insurance sector value chain.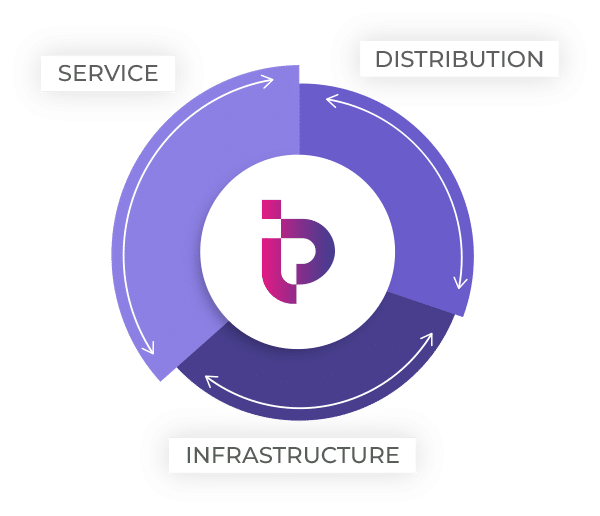 Infraestructure
Distribution
Service
Infraestructure
Helping to generate impact in areas that are focused on infrastructure operations. Accompanying startups in business activities related to risk assessment, pricing, as well as the creation and development of new insurance products.
Distribution
Service
The InsurTech+ value proposition is divided into 3 areas:

Assessment of needs and objectives

Analysis of the insurance sector

Selection of InsurTech startups

Organisation of meetings

Presentation of solutions and technologies

Compatibility assessment

Designing strategic partnerships

Implementation and monitoring

Evaluation of results
Do you have any project in mind? Contact us! We help you facing new innovation challenges.