Public Cloud and private Cloud solutions
"An easier way"
This technology model adapts to the needs of your organization at all times
Cloud computing is a new paradigm that has radically transformed the business model and strategies of both SMEs and large companies by providing a new tool that accelerates process innovation and reduces costs.
We designed and implement Cloud strategies to optimize and diversify your business: you will achieve scalability and business savings.
>> CHECK SOME OF OUR SUCCESS STORIES <<
We are Advanced Technology Partner of Red Hat, leader in enterprise Cloud solutions.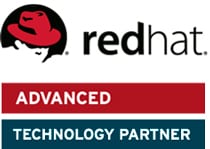 Iaas – Infrastructure as a Service
Technology for a digital transformation
The cloud offers an enormous amount of processing and storage capacity, which until now was only available to large well-funded companies. Today, we can design an infrastructure and only with a small number of clicks, we're able to materialize it and put it into operation.
PaaS – Platform as a Service
Agile technology platforms
Thanks to PaaS products, we can focus on what we do well: write high quality code and put it to work. We upload code to the repository, create a scalable and highly available cloud environment, and then get the application running within minutes.
SaaS – Software as a Service
Flexible software solutions
We don't intend to reinvent the wheel. Sometimes it's better to use a service that will speed up our development. We use services and build applications from only the best parts.
In search of cloud computing solutions that meet your goals?
Contact us!