Development of Mobile Applications
"The use of mobile devices has already exceeded that of computers for accessing the Internet"
Mobile Thinking. Mobile First
Various studies confirm that most online users are Mobile First, that is, they are users whose preferred technology for connecting to the Internet is a mobile device. Mobile First users, who continue to increase in number, use their mobile devices to connect to the Internet an average of 3.59 hours a day.
In Profile, we consider Mobile Thinking to be a key element of the digital transformation: we help you make your applications mobile using the currently available mobile technologies.
We are certified developers in both Play Store (Android) and App Store (iOS) and we have experience in the development of Progressive Web Apps (PWA), the new generation of applications that is blurring the boundaries between web applications and mobile apps.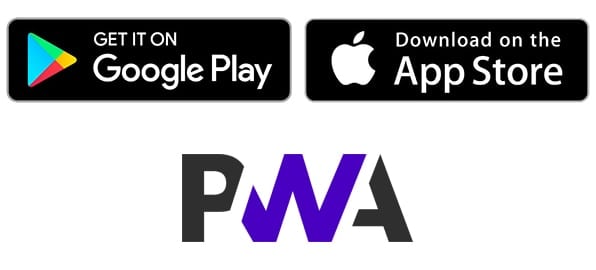 >> CHECK SOME OF OUR SUCCESS STORIES <<
Hybrid mobile applications
We optimize time and reduce costs
A hybrid mobile application can run on both Android and iOS without having to have been developed in either of the operating system's native language.
We use the most modern hybrid technologies to offer our clients all of the advantages of each system:
We achieve rapid, robust, and scalable development
We minimize development and maintenance costs
Our mobile application development is based on popular programming languages (JavaScript, HTML5, CSS3, etc.)
We can access all the native functions on mobile devices such as GPS, Camera, Push Notifications to build versatile and effective applications
In Profile, we develop multiplatform applications combining technologies like Ionic, Apache Cordova, and AngularJS.
We optimize the mobile application development process with the help of mobile application prototyping tools and automated testing through continuous integration.
It was never this easy to have your application available for both Android and iOS!
UI/UX design and usability
User experience is becoming increasingly important for business growth
In addition to an attractive design that reflects the unique brand of our clients, the applications that we develop respect the use of other devices in the same digital environment and make the users' experience of principal importance.
Every project that we face has a different user. Getting to know these users and their interests is our starting point. This helps us to develop applications that are easy to use and systems that are trustworthy, in order to achieve a high conversion rate.
The principal objective is to simplify complicated processes. The role of mobile devices in purchasing processes is increasingly relevant. Do not make things hard for your users, make things easy!
As an additional element, we work with animations and transitions to guide user attention to the next action needing to be performed.
We facilitate the navigation and realization of actions by adapting the size and position of elements accordingly. That way, we optimize the range of action of our analog pointer, our finger.
In search of mobile solutions that meet your goals?
Contact us!