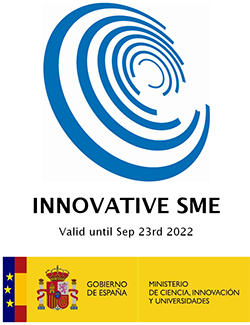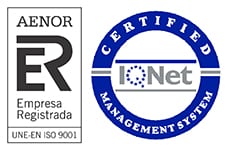 We are an Innovative SME! In 2019 Profile has obtained the seal granted by the Ministry of Economy, Industry and Competitiveness, currently the Ministry of Science, Innovation and Universities of the Government of Spain.
To enter the registry of innovative SMEs, the Ministry values ​​various aspects such as the realization of Research, Development and Innovation (R+D+i) projects, as well as other financial questions, human resources and innovative processes.
With this accreditation, the innovative nature of Profile's business activity is recognized.
PROFILE SOFTWARE SERVICES S.L. (Profile) provides services to a large number of clients in diverse sectors and works with all kinds of professional profiles in the Information Technology (IT) industry. This portfolio has given our company a large amount of experience, especially with large multinational companies.
Profile was founded in 1999 and is an independent company with 100% national capital. Offices have been established in Barcelona, Madrid and Sevilla, and currently consist of a team of professionals that provide services such as technology consulting, analysis, and development to some of the most well-known companies in the country.
From the very beginning, we have accompanied our clients as partners, adding real value to their innovation processes from a specialized point of view and with the most modern technologies. During this journey we focus on transparency, flexibility, and simplicity—all of which are characteristic of our company—leading to mutual satisfaction and long-term relationships with all of our clients.
Profile holds a Quality Management System certified to ISO 9001:2015 standard. The purpose of this quality management policy is to serve as a reference framework for the implementation of management systems and the establishment and revision of quality-based objectives. For this, the organization has established a series of standards in which its management systems are based:
Management ensures that this policy is communicated and understood by all company personnel, and its importance for the proper functioning of the company is emphasized. In addition, management periodically reviews this policy to guarantee that it remains appropriate to needs of the company.